Kata! Here's what I know:
Taikyoku Shodan
Heian Shodan
Heian Nidan
Heian Sandan
Heian Yondan
Heian Godan
And here's what I'm supposed to know well enough to test with it in January:
Tekki Shodan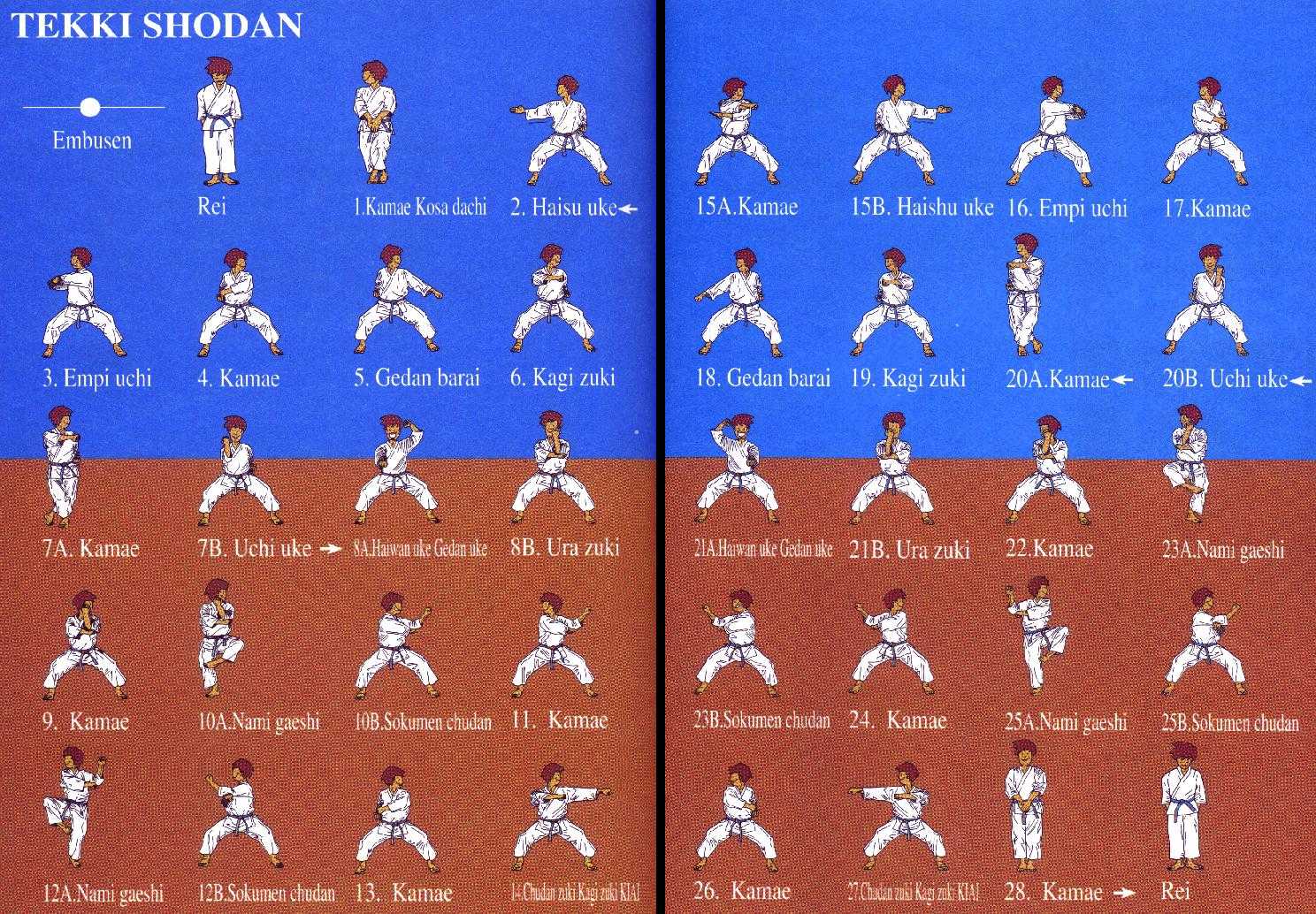 It's a short kata, with a straight line embusen. I shouldn't have as much trouble remembering how it goes as I do. But I've got time to get the muscle memory going. I just hope I am officially taught the kata soon. That would be nice to do tonight...maybe if there isn't too much focus on tournament training.